COMMERCIAL GALLERY
ONLINE QUOTE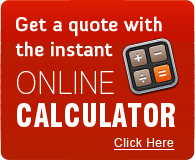 WANT A CALL BACK?
Fencing & Timber works
Welcome to Midas Touch Design & Landscape centres Fenceing & Timber works gallery

We regularly undertake prestigious commercial fencing installations for industry, schools, councils, building contractors as well as sports venues.

Please take time to sit back and enjoy the slideshow of projects completed above or browse our extensive gallery below.
Our client policy

We are committed to providing our clients with the best possible design and Landscaping service priding ourselves on reliability & quality.

Whether the project is a simple patio a luxurious housing development or an historic garden restoration we will transform your grounds and garden into a dynamic and welcoming location using only the best materials, skills and design to achieve this. We use our own craftsmen that consistently provide the skills and attention to quality that is demanded on all of our contracts.

Midas Touch design & landscape centre has Public Liability, Employer's Liability and third party insurance for all works undertaken. Copies of our insurance and Health and Safety policies are available on request.

Get in touch

MidasTouch Design & Landscape Centre
Office: O20 8950 8975
50 Cooksmead
Bushey
Hertfordshire
WD234FE,