SERVICES
SHOP PRODUCTS
ONLINE QUOTE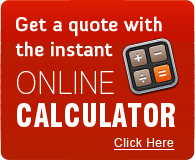 VISIT GALLERY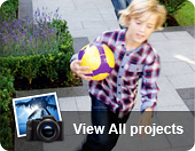 WANT A CALL BACK?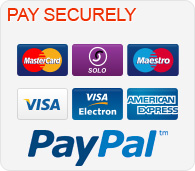 Frequently Asked Questions
Ordering Online
I'm a bit worried where my payment details have gone – is your site secure?
For our customers' security and peace of mind we use a fully secure and encrypted payment system we never hold full card details within our system or office, this way we can ensure that your details are fully safe and sound. Any changes or variations to payment amounts will be clearly notified to you before processing. We only debit the funds from your card once we've fully processed your order. When your online order was placed it passes security checks and generates an 'authorisation' rather than debiting funds from your card at the time of order.

You've acknowledged my order – what happens now?
Our dedicated team will confirm stock of your order with our warehouses. Once we've ensured your item is in stock we'll take payment and send you a receipt with a delivery timescale. We like to make sure we can take care of your order personally, so if it was placed at night or out of office hours we'll normally do this for you the next working day.
Delivery
Your site says delivery can be up to 28 days – will it really take that long?
We aim to get all orders to our customers as quickly as possible. If your item is held within our own warehouses it can be delivered very quickly, sometimes on a next working day basis (depending on product and location) If your item comes from another distribution centre it may take a little longer. Special order items can be hand crafted; it's these that our manufacturers take time to prepare individually for you. We quote 28 days as the longest delivery timescale. Once your order is processed by our team we'll detail the timescale for delivery. If you have any concerns or need an item quickly – just give us a call, we'll always do the best we can to accommodate your needs.

Your Website says Free Delivery – does this cover outside the UK?
Our Free delivery service covers the majority of UK mainland. Some items (sadly not all) can be shipped abroad at additional cost, if you'd like to find out about this get in touch and we can advise of the options.

I live somewhere where couriers sometimes charge more for delivery ;
Our free delivery service covers the vast majority of the UK mainland. In a minority of cases our couriers may apply a surcharge for delivery to certain postcodes, sadly we have to pass this charge on to keep our prices the keenest online – if this is the case we'll contact you to discuss before debiting any funds or shipping your item.

How do I know when my delivery will arrive?
Once your order is processed we'll advise you of the delivery schedule by email. We use a number of couriers depending on item and location. Large items and palletised deliveries are usually booked in directly with you to arrange a convenient delivery date.
Stock
What if my item has sold out?
In the minority of cases where stock is not in the warehouse right now, we'll contact you to let you know, advising of when your item comes back into stock. In this case we'll try our best to offer an suitable alternative product for you.
Online quote
Are the figures provided for the online quote accurate?
Yes the figures are accurate our online quote system using a series of behind the scenes calculations to provide you with the finished cost these calculations are constantly been monitored to provide up to date fair market prices. However there may be some circumstances that may be out of our control to price such as unexpected world market hikes in materials.
I have done an online quote and I am happy with the cost will you honour that price ?
We have created our online quotes to be as accurate as possible and we are committed to honouring the costs provided however all online quotes are based upon standard installations with good access and are subject to a site meeting and survey providing the project falls within the criteria of standard install yes we will honour that price if your project does not meet the criteria such as for example there is no access or there is extra & over excavation works required this will have to be re quoted at time of site survey. Please see our full online quote terms and conditions for further info.
Does my online quote include all materials labour and current taxes ?
Yes the online quote system works everything out for you down to the last nail and the labour it takes to install it the system will calculate behind the scenes and include all the necessary materials and labour it takes to construct your project including Rubbish disposal, Sands, cement etc giving you Pease of mind everything has been calculated for.
I have built up my quote what now?
Once you have added your details to cart please proceed to the next stage and provide your details then click to save and print we will then send you via email your detailed quote straight to your inbox and providing we cover your area of residence or work give us a call to arrange a free site survey to have the work constructed.
Construction & Design work
I would like a quotation for my project what now?
Just give us a call and we will arrange for one of experienced representatives to meet with you at your property at a convenient time free of charge to discuss your requirements, We will advise and guide you on all the necessary regulations and the finished design and materials to choice for your project and if required provide samples & addresses of local work to view. After a full site survey has been carried out we will send you via post or email a detailed quotation for your project.

I have received my quotation and i would like to go ahead what is the next step?
After you have confirmed you wish for us to carry out the works we will arrange with you a Start and estimated completion date for your project that will mutual suit our schedule and yours. After this we will forward you our Schedule for your works, contract, agreed start dates, and payment plans if required. We will also provide further free of charge site meetings should you require further details or clarification before the works commence. Once all the paperwork and arrangements have been made we will then arrive on site on the given date and ensure the works are clean & tidy with as minimum disruption as possible, kept to the high standard that we demand and is continuous to adhere to the time limits set within the schedule provided.

Do you provide guarantees with your installs?
Yes we provide a comprehensive guarantee with all our Hard landscaping works.

Do you have the correct insurance policies to work at my property?
Midas Touch Design & Landscape centre has Public Liability, Employer's Liability and third party insurance for all works undertaken. Copies of our insurance and Health and Safety policies are available on request.

Do I really need a design commissioned for my project?
No not always dependent upon the type of project and the complexity if it is a patio or driveway our Skilled Landscape representatives can often advice and design these with you at the onsite meeting, if however the project is for example a large terraced garden that needs a complete overhaul then a design really is the way forward to get the most out of your project and avoid costly mistakes please contact us to discuss your requirements and we will point you in the right direction.

If you have any further questions please contact us via phone or email we are always happy to help.


Our client policy

We are committed to providing our clients with the best possible design and Landscaping service priding ourselves on reliability & quality.

 

Whether the project is a simple patio a luxurious housing development or an historic garden restoration we will transform your grounds and garden into a dynamic and welcoming location using only the best materials, skills and design to achieve this. We use our own craftsmen that consistently provide the skills and attention to quality that is demanded on all of our contracts.

 

Midas Touch design & landscape centre has Public Liability, Employer's Liability and third party insurance for all works undertaken. Copies of our insurance and Health and Safety policies are available on request.

Get in touch

MidasTouch Design & Landscape Centre
Office: O20 8950 8975
50 Cooksmead
Bushey
Hertfordshire
WD234FE,