SERVICES
SHOP PRODUCTS
ONLINE QUOTE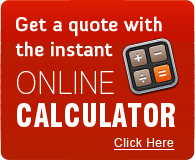 VISIT GALLERY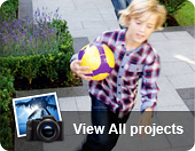 WANT A CALL BACK?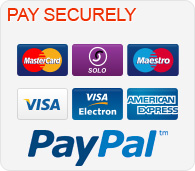 Online Quote Terms & Conditions
INTRODUCTION
Midas Touch Landscapes aims to provide all online costs to be as accurate as possible taking into account the costs for all Material, labour and taxes and there are no hidden charges. Please note however that each project is based on standard installations and anything over the guidelines set out may incur further charges.
1.0 SITE SURVEYS
1.0 All online costs are subject to an onsite in person survey before a fixed quotation can be provided.
2.0 AREAS OF OPERATION
2.0 Midas Touch landscapes aims to provide quality landscaping as far afield as possible to each and every client. However due to transport time and costs we do operate a minimum contract value for areas further out from our base in Bushey, Hertfordshire. Please refer to our online areas covered page for contract values.
3.0 ACCESS & SITE CONDITIONS
3.0 All online construction costs are based on good access for machinery, materials and standard unobstructed installation.
3.1 Alleys, paths and entrances are presumed to be all external and no less than 1.2 metres in width and 2.2 metres in height with no sharp turns etc and anything different may require the hire of smaller machinery or excessive work by hand and this may incur further charges.
3.2 Online Costs for each project assumes a reasonable distance between material delivery/storage and the working area. The relevant distances for each project can be seen on the Construction description lists anything over this may incur additional labour charges.
3.3 Online costs assume that Sites are reasonable clear of shrubs, trees, structures etc for construction to take place. Any excessive clearance works may incur further charge.
3.4 Online costs do not make allowances for site security, barriers, hording etc and should this be required additional charges may be incurred.
4.0 MATERIALS
4.1 Midas Touch Landscapes aims to provide up to date pricing on all materials allowed for within online costs however materials may at any time be subject to unforeseen world market hikes that is out of our control.
4.2 Online Costs assume that there is reasonable access for material delivery and storage.
5.0 UNFORESEEN CIRCUMSTANCES
5.1 All access, parking issues and any unforeseen non standard issues that can only be ascertained by an onsite survey may incur additional costs.
6.0 EXCAVATION
6.1 Online excavation works are based on British standard depths relevant to the projects load bearing capacity and do not include excessive excavation and levelling requirements.
6.2 Online excavation works depths are based on good ground/soil conditions and soft/poor ground may require further excavation this may incur additional charge.
6.3 Online Costs assume that Sites are reasonable clear of shrubs, trees, structures etc for excavation to take place. Any excessive clearance works may incur further charge.
6.4 Online Costs for excavation do not take into consideration the breakout of deep concrete foundations over 6 inches in depth, deep rooted stumps, large obstructions and underground services and may incur further charge.
7.0 CLIENTS RESPONSIBILITIES
7.1 Online costs assume full site access is allowed and during normal working hours and days any delays due to standing time, restricted access or other companies working on site may incur additional charges.
7.2 It is the responsibility of the client to ensure we are made aware of all bye laws, conditions and regulations and to apply for any planning permissions before any work takes place.
7.2 All online costs assume that the client will provide all water, electricity and welfare facilities necessary to carry our construction.
7.3 Where Midas Touch Landscapes is acting as sub contractor all Online construction specifications are provided as a guide all main contractors, architects etc must determine their own specification relevant to the project and maintain responsibility for this.
8.0 PATTERNS
8.1 Online Costs include standard patterns and straight lines all curves and bespoke patterns will be charged separately.
9.0 IRRIGATION
9.1 An electrical supply will be required at the location of the controller. If outside, this will be required on an outdoor socket. This supply will need to be a single phase 13amp supply on an independent RCD on the main consumer unit.
9.2 All systems with a tank (irrigation only or RWH and irrigation) require a mains automatic refill – as such a water supply is always required. This must be provided on a standard 1" pipe or outdoor brass tap and should have a 2 bar pressure.
9.3 For larger gardens and greater irrigation demands, a larger water tank will be required. The tank sizing can be calculated once a system design has been completed (i.e. exact number of pop-ups, micro sprinklers etc. will determine the irrigation demand and subsequent tank sizing).
9.4 The mains automatic refill must conform to WRAS category 5 regulations complete with above-ground regulatory air-gap.
9.5 Tank sizing for a RWH and Irrigation system is based on a reasoned judgement between potential rainfall yield and irrigation demand. Once the final irrigation demand is determined, the appropriate tank size can be determined.
9.6 Larger irrigation systems will require a more powerful pump. Once the final system design is determined, the appropriate pump can be specified.
9.7 Pressurised irrigation systems will require additional components to the pump (pressure vessel and hydrova). These are usually used in large gardens to ensure the whole system will operate at its optimum performance.
9.8 All excavation works for underground tanks will be required to be undertaken by the clients' building contractor. This is to ensure conformity with requisite drainage lines from the house and any planning and/or building regulations pertinent to the property.
9.9 RWH systems can only harvest rainwater taken from roof areas. If any rainwater is to be harvested from pavement, balcony or driveway areas, this is classified as grey-water and requires a significantly higher level of filtration. These systems can only be designed on a bespoke basis. Any client wishing to explore this option should contact Watermatic directly.
9.10 Under no circumstances should rainwater be consumed or used for standpipe provision – there are associated health risks with storing rainwater and then consuming it.
9.11 Pots and hanging baskets can be irrigated too. These will be £5.00 + vat per pot/hanging basket.
9.12 All irrigation systems operate with solenoid valves using low voltage 24v cable. These valves are usually located in green-topped valve boxes which will be buried within the back of flowerbeds in a remote, yet accessible location. These boxes will be flush with the soil for aesthetic purposes.
9.13 Labour costs are calculated on a London and home county location. Any site further afield will be subject to greater associated costs.
9.14 No costs have been accounted for any additional work (i.e. electrical, lifting paving, angle grinding etc.) as these are on a site-by-site basis
Our client policy

We are committed to providing our clients with the best possible design and Landscaping service priding ourselves on reliability & quality.

Whether the project is a simple patio a luxurious housing development or an historic garden restoration we will transform your grounds and garden into a dynamic and welcoming location using only the best materials, skills and design to achieve this. We use our own craftsmen that consistently provide the skills and attention to quality that is demanded on all of our contracts.

Midas Touch design & landscape centre has Public Liability, Employer's Liability and third party insurance for all works undertaken. Copies of our insurance and Health and Safety policies are available on request.

Get in touch

MidasTouch Design & Landscape Centre
Office: O20 8950 8975
50 Cooksmead
Bushey
Hertfordshire
WD234FE,